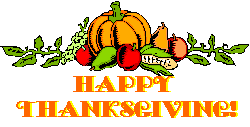 To all our friends on the Yahoo Groups Mail Lists,
our friends on the gardening lists
our Dog Show friends,
our NASCAR friends,
our new friends in our new state, Virginia
and of course,
our old family friends of many years:

We hope you have a safe and happy holiday!

FROM RUTH AND DICK,
Frosty Treat, his daddy Rock, his wife Serenity,
Lucky1 and little Puffy
our AMERICAN ESKIMO DOGS
and Cinnamon Treat and Georgia,
Maverick and Rowdy Fox,
our FINNISH SPITZ ~ !
And the cats, Tiger, Mournful, and Turtle~!
Mountainside Spitz
Dillwyn, VA

spitz@kinex.net


Back to Mountainside Spitz homepage

Page!



All Rights Reserved © 1999 R.Anderson