Pace Car
~~For Sale ~~
1987 Pontiac Trans Am GTA
Nascar Pace Car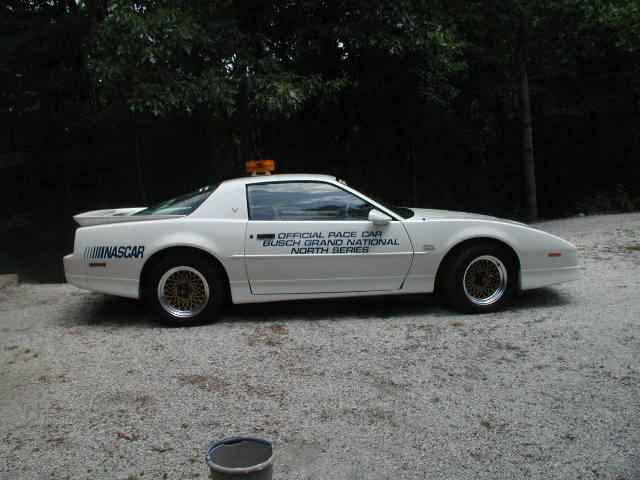 This car was built for the NASCAR Busch North Series of 1987,
the first year the series was sponsored by Busch Beer.
It was purchased from Pontiac with the agreement that it would never be changed in any way.
It has been kept garaged, never taken out in bad weather, and has never seen snow.
This car has remained in it's original condition, is track-ready, and has only 26K miles.
It is one of a kind, not a clone, and the only known remaining pace car in the series.
Documentation is included with purchase to support the ownership.
In pristene condition, it will be sold to a serious collector only,
not speculators or flippers.


Additional Pictures: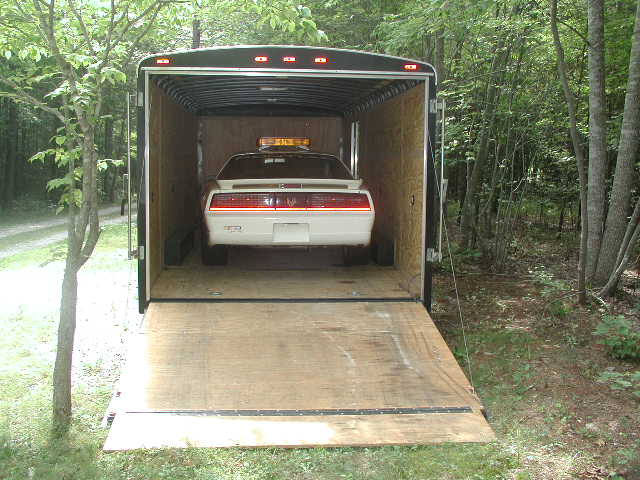 Arriving at it's new home in VA!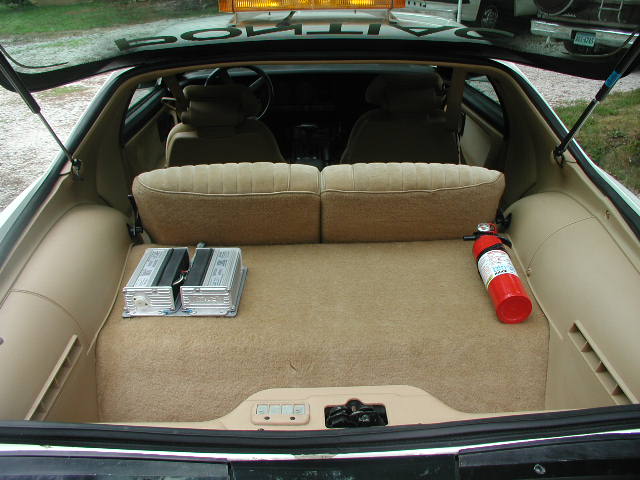 The back deck/trunk area, containing roof light controls, which still work.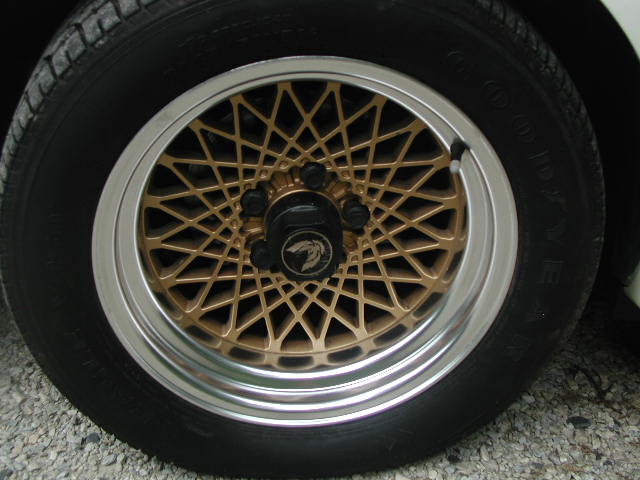 Wheels and tires have never been in snow or salt on roads.




Three-quarter left side shot of vehicle.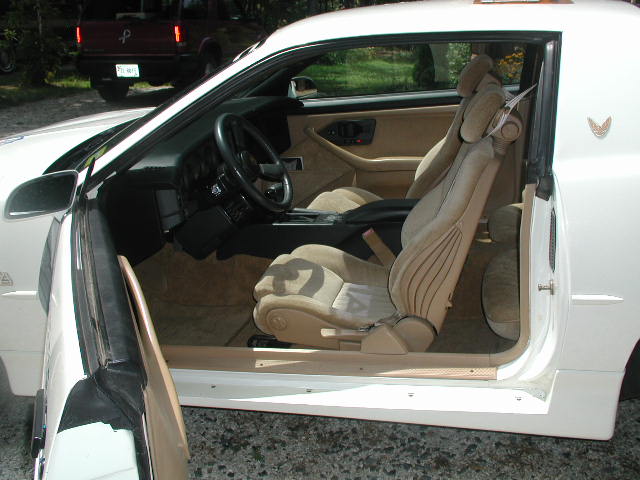 Inside the cockpit on driver's side.


For additional information, please contact

Dick Anderson

434-969-4253

Or email to: vascooter@embarqmail.com
and put Pace Car in Subject line