Mountainside Spitz's
Junior Handlers!
Presenting Ms Erica-Jo Kirdzik

Congratulations to EJ !!!

EJ won second place at the 2004 UKC Premier
in the Junior Showmanship Class,
thanks to the Honorable Judge Fran Geiger.
~~AND~~
Won the Top 10 Competition with Maverick
in the Finnish Spitz Class
at the 2004 UKC Premier!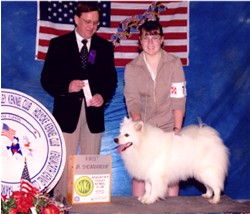 Erica Jo with Frosty
and Judge John Lyons in West Springfield, MA 2003
They won FIrst Place, Jr. Handlers Class.

CH "PR" Doran's Irish Frosty Treat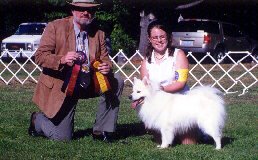 Best of Breed
Erica Jo and Judge Richard (Rowdy) Yates
in Goshen, CT. UKC Show.


CH Legend's Top Gun of Maxasta
AKA Maverick


EJ Champions Maverick,
and takes Best of Breed, in
Judge Fran Geiger's ring at the
2003 AEDCONE Fall Show in MASS.

EJ with Maxasta's Cinnamon Treat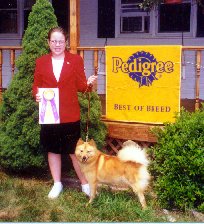 Best Of Breed
from Judge Robert Sharp
in 2002 Burlington, VT AKC show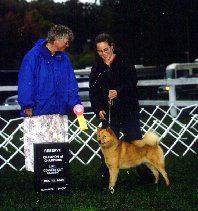 EJ with Cinnamon and Judge Corliss Gould,
at the 2002 CT Classic UKC Show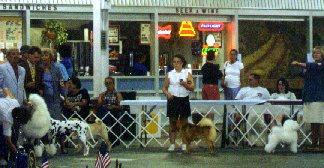 Waiting in Group with Cinnamon
in Springfield, MA.



EJ winning with "Summer"
an Alaskan Klee Kai
GRCH "PR" Jemira's Summer Rain V. Shalimar
owned by Gail M. Compton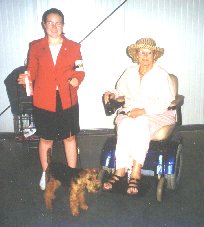 EJ took Winners for the lady's Welch Terrier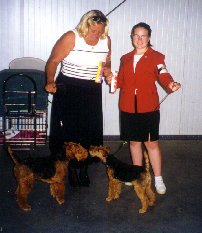 EJ and owner's daughter with "Pappa dog"



Presenting Ms Casey-Lee Kirdzik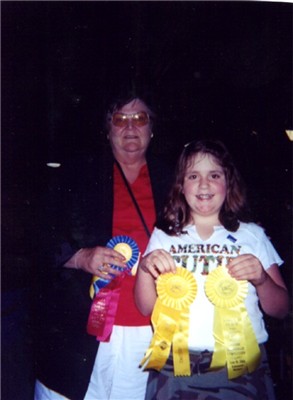 Casey won Forth Place in Jr. Showmanship and went on to
show Cinnamon to a Second Place Win in the Top 10 Class,
at the 2004 UKC Premier!

Casey's first show!
She showed Maxasta's One and Only Legend aka Georgia
at the 2002 AEDCONE Spring show in Russell MA
in Jr. Showmanship, being judged by Judge Richard Yates.


"Georgia, Smile for the judge!"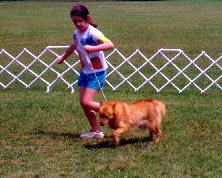 Down and Back!



"Around together, please"
And Casey-Lee won First Place in the class.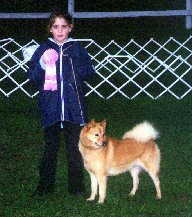 Casey-Lee with Cinnamon
at the 2002 CT Classic UKC show in Connecticut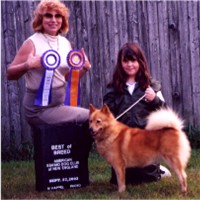 And here's Casey-Lee with Cinnamon
and Judge Betty Umberto, at the AEDCONE 2003
show where Cinnamon took Best of Breed.


Thank you Judges, for making our
grand daughters' dog shows into wonderful experiences.
Back to
the Mountainside Spitz home page