"Kaneli"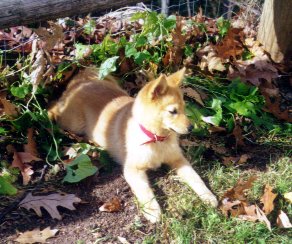 Our new baby girl, Maxasta's Cinnamon Treat, arrived at our home
and promptly became Frosty's and Lucky1's little sister! She's a
Finnish Spitz, who was born in Georgia USA, and will be raised in
New England with our family.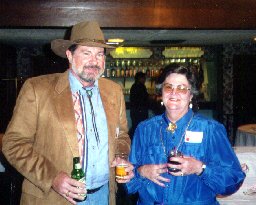 Negotiations are underway to bring the little puppy to CT!
UKC Judge Richard Yates, breeder of quality Finnish Spitz Dogs,
offered to ship her to us. We didn't want her shipped, so
arrangements were made to travel South to pick her up!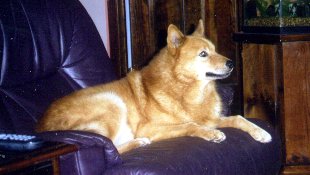 Meet "Fox", otherwise known as CH Maxasta's Francis Marion, who is
Cinnamon's Daddy! He is magnificent!!




It's Show Time!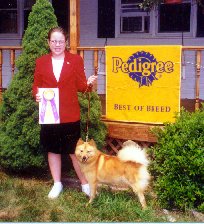 EJ wins breed in Burlington, VT~!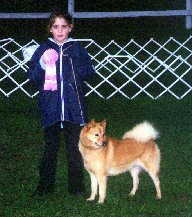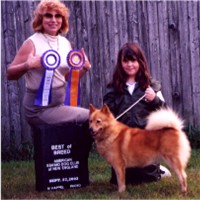 She comes back again in 2003 and wins Breed!

GROWING UP!


"Hi, Grandpa Rowdy! I'm growing up!!"
Cinnamon Treat at 4 months of age.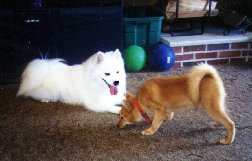 Frosty will show Cinnamon the things a youngster needs to know!






At five months of age, Cinnamon is beginning to hunt!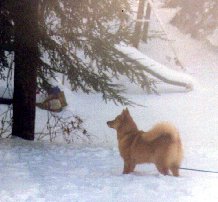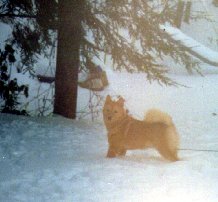 BARK BARK BARK BARK !!! Hurry Up, that bird is still here!!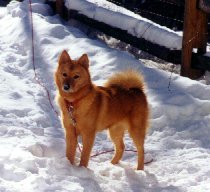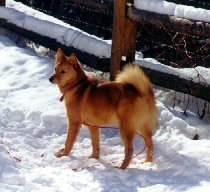 But most of all, she likes playing with Lucky1 in the house!


Cinnamon's first show!
At the tender age of Seven Months, Cinnamon entered
New Brunswick Kennel Club Dog Show
Edison, NJ on March 23 and 24, 2001
The Friday judge, Dr. Samuel Draper, looked her over really well!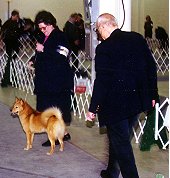 And then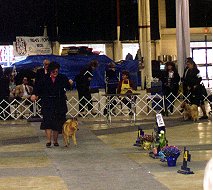 Looked her over again!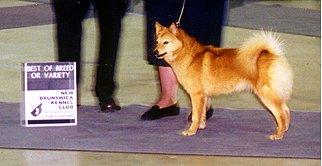 Best of Breed and Best Puppy in Breed

Then, Judge Luc Boileau looked her over and he liked her too!
So much that she got Best Puppy in Breed and BOB again!!!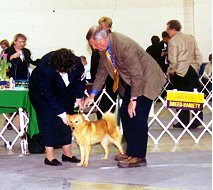 Cinnamon enjoyed her visit, but the best part was when
she got to sleep on the bed!



Boy was she tired out!



You know the rest!

Please stop back again to watch her progress~!

Check out Cinnamon's Pedigree here~!



Go to Cinnamon's Show Page Here!


Check out The Rhode Island Finky Specialty Show here~!

Back to the Mountainside Spitz

Pages!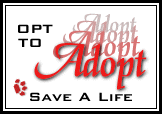 The Editor of these pages is a member of
All Rights Reserved © 2005 Mountainside Spitz