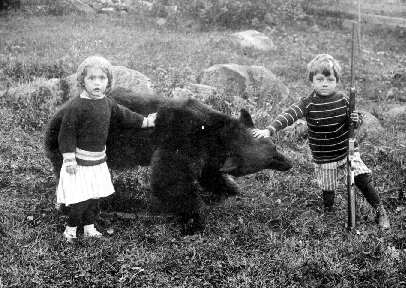 Helen Rose Hasser and a young gentleman friend named Richard Coledge
with a bear shot by her father Fred Tuttle!

Helen was listed in the Birth Registry of Jefferson, NH as Eleanor Rose Tuttle,
but she was Baptised as Helena Rose according to the certificate sent by St. Matthew's
Rectory in Whitefield, NH on Oct. 12, 1925.

Return to the

Tuttle Page!